Putting Life In Perspective
For the past several weeks, I've been fasting every Monday and Tuesday.  Not only do I fast food, but I also abstain from social media.
When I first began fasting, my reason was to build a stronger connection to The Source and increase my spirituality.  I felt that by removing a major distraction in my life, and sacrificing something that is essential, I'd become a better person, and I'd gain a better understanding of life.  It would also give my body a break from my edible guilty pleasures — which is definitely a benefit. It would also give me more energy, and keep my skin clear.  All wonderful reasons for fasting!  At first, I would count the weeks, but I think I stopped counting after week six.  I've got no idea of how many weeks I've been doing this.
Since beginning this ritual, I really do feel a stronger connection to the Universe, and I pay more attention to, and appreciate, the things around me.  And ,I'm more aware of the changes that I am capable of making.  My thoughts are more clear, and I'm making better use of each day.  I'm smiling and laughing more; life isn't as serious as I would often unnecessarily allow it to get.  Sometimes, I can feel my aura growing bigger and bigger! By treating myself better I'm more available for those who need me.
Abstaining from social media has been a very peaceful experience; I look forward to it each week.  It's not that I have anything against social media  (if I did, I wouldn't use it), but I think that we humans tend to become too dependent upon it.  Because of that, our minds become congested with what other people are doing or saying.  We become so preoccupied with what everyone else is doing, that  we fall short on giving ourselves what we need in order to grow.  We become trapped in a silly circle of nothingness.
Spending too much time on social media can also have a negative effect on our personalities .  We begin to change, and not for the best.  Most of the time, that change is so subtle that we don't notice.  People begin to compare themselves to they see (even though it's very possible that what we see is a facade).  Some people make discriminating remarks and judgements against other of whom they've decided are not up to their standard of what is "attractive".  There are those who vent, rant, and rave about anything that will hold the attention of others, even if only for a little while, even to the point of exploiting their own sadness.  And then, there are those who have gained an exaggerated sense of importance because they've reinvented their personalities online, and people follow.  However,  they're constantly in fear that their slip will show.
Subsequently, this is what we've become.  I realized that I, too, was guilty of some of those offenses (some, not all), so I decided to exercise control, instead of backing off of social media for an undisclosed amount of time and then spontaneously reappearing. (Because, when it's done that way, there is still no discipline.  Most of the time, that person will come back at full speed, spending just as much time on social media as they had before their "break".  What's the point?).  Instead, I chose to use Monday's and Tuesday's to focus on other things that are more important — things that would enrich my life.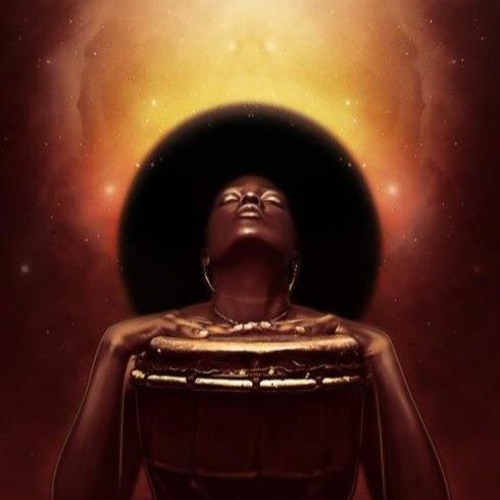 Other than at work (where I have to communicate with people), I've very selective of who I allow into that two day per week space in my life.  On those days, I will not entertain drama or anything that will bring negative energy.  That time is used to reconnect with myself and the Universe, and make any necessary adjustments to my life.  Sometimes we have to disconnect ourselves from everyone and assess ourselves.  That's not an easy task when there is too much noise in the background.
As weeks pass, I've noticed that I am spending less time posting and scrolling.  By the time I'm back into the groove of posting, it's time to fast again.  I love it! It keeps me from slipping back into a habit that I am working hard at breaking.
Through intermittent fasting (and abstaining from social media), I've become more disciplined, patient, and focused, which makes for a more relaxed lifestyle.  I don't worry about what has been, or what isn't.  Staying focused is no longer a horrendous task.  I'm not overly temperamental, emotional, or always in a hurry anymore.  I'm more calm than I've ever been, and I don't allow anyone to disrupt that vibe.
In my opinion, everyone should fast regularly.  It doesn't have to be a food and social media fast, but I'm sure that everyone has one or two nonproductive things that they give too much of their time to.  Don't consider fasting to be self deprivation, because it's not.  You're doing this with only great intentions for your life.  You are not depriving yourself, in fact, you're actually setting yourself up for a more plentiful life.  Fasting is an exercise in self discipline.  It shows The Source that we are willing to make room in our lives for answers, and that we are dedicated to the things that we are manifesting.  Nothing but good can come from strengthening that connection.
It's not easy to give up things that you like to do, or rely on.  If you've ever been on a diet, you can definitely relate to how difficult it is to stop doing things that you enjoy.  Just as with dieting, the desired result is worth the sacrifice.  Unless you are involved with behavior that is dangerous, or have unhealthy habits, you won't have to totally relinquish your guilty pleasures forever.  The idea is to gain the discipline that is necessary for you to control your urges, instead of allowing yourself to remain dependent on things that can potentially become a distraction.
There are many people who will live their entire lives without ever knowing their true purpose, or their mission in life.  Typically, that's due to fear and lack of focus.  Those who lack focus or are afraid, will likely spend their lives going through the motions, and never realize and fulfill their life's true purpose.  Perhaps they were distracted by things that they allowed to take precedence  over what they really wanted for themselves?  Maybe they never learned to compartmentalize activities, habits, guilty pleasures, and passions — and that was the distraction.  This is why it is important to create that headspace and achieve that level of focus and self restraint that makes room for progress.  I found that level of consciousness in fasting, but I'm sure that there are other ways.  You have to find what will help you organize your life and manifest your destiny.
"Everyone can perform magic, everyone can reach his goals, he is able to think, if he is able to wait, if he is able to fast."
~Hermann Hesse Siddhartha 
Subscribe to Afrologik on YouTube by clicking here!