Today Is Awesome!
Things go awry pretty often, and we find ourselves engrossed in untangling life's ups, downs, and spirals. And, when disaster strikes, it seems as though the catastrophe is bigger than life itself. We sulk and stew for hours and even days about what just unexpectedly (or expectedly) went wrong.
We Experience More Good Days Than Bad Days
What we rarely consider is that in the larger scheme of things, those terrible days are few and far between. Things are never bad for as long as it seems. It's just that we give bad times our full attention and control; they take over our minds — to the point where we can't think of anything other than whats wrong. Meanwhile, we don't give good days or normal days the attention that they deserve.
Oftentimes, we encourage difficult times into our lives, because deep down, we don't trust good days. In fact, we sabotage good days by thinking or saying things such as: "Things are going too well. I'm just waiting for the bottom to fall out", or, "I know that there's something around the corner waiting to slap me in the face…things are going too well". Many of us can't enjoy the moment that we are in, without worrying about what's to come — even though we don't know if anything is going to come at all. That attitude only invites bad energy — bad vibes.
Have you ever known anyone who seems to always have things go wrong for them? They're usually unpleasant people who believe that life has dealt them a bad hand. These types can't stand to see happiness in others. Consider that perhaps this person is not miserable because things don't work out for them, but instead, maybe things don't work out for them because they are miserable.
For this article, instead of focussing on making today better, not inviting bad energy into your life, or being yourself, the focus will be on why today is wonderful. After all, regardless of what happens, today really is wonderful.
6 Reasons
1 – Today Is Brand New
Newness is awesome because it's full of possibilities. Today, you've been afforded the luxury of seeing what happens and making things happen. You have a new chance to build, rebuild, and restructure your life to make it better or just make minor improvements on what you have.
2 – Today Is A Chance To Move Forward
Whatever happened yesterday (any yesterday) is in the past — it doesn't exist. Today is a new day to make wiser decisions. On this day, you can concentrate on the current moment. And, you'll spend that moment appreciating what you have, and who you are. Instead of dreading what's next, you're excited about it.
3 — Someone Really Needs You Today
Today is another day to be of service to other humans. Whether it's on your job, at the store, or even at home. Today you will make a difference in someones life. Not only will this make someone else, as well as yourself feel good, but it will strengthen your connection with the Universe. As you should know by now, a stronger connection to the Universe can only find you happier and less stressed. This is your day to pay it forward, lend a hand, and grow spiritually. Isn't that awesome?
4 — It's Your Life
Today, your life belongs to you. You can make it into whatever you want it to be. Explore new things and take chances that you wouldn't ordinarily take. If you are looking for a change in your life, today is a good day to start laying that foundation, or build on it. Give love, light, and life to your life.
5 — The Weather/ Nature
Regardless of what the weather is doing, nature is beautiful, resilient, and selfless. Everyday in one way or another, nature puts on a 24 hour show that we all get to watch for free.
The sun shines bright in the sky, giving life to the vegetation that is rooted in the earth and energy and vitamin D to humans. The vegetation paints the green grass with bright colors and leafy plants. Trees stand tall and proud in the calm. They bend in the wind. Regardless of what they are doing, they're beautiful.
Rain gives life and nourishment to the earth, and it calms humans down…and it smells good. Thunderstorms and lightning light up the sky, breaking through purplish clouds with electric blue and white bolts — SO PRETTY!
Snow…well, the first snow of the year is gorgeous. After Christmas, it becomes "all this damned snow!". It's mess, but it's still pretty.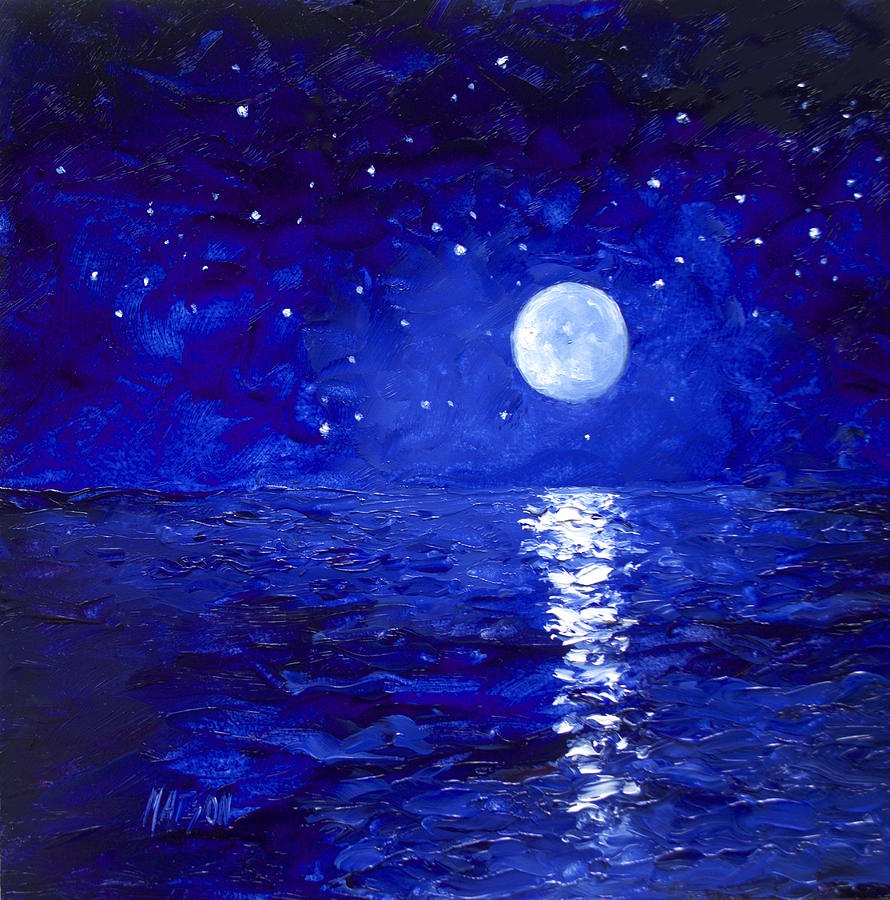 The moon and the stars are the most beautiful of all (to me). They are a large part of our connection to the Universe. The moon, constellations, and planets, give us spiritual energy and power, and they watch us while we sleep.
Today is the day that you will get to any one or all of those things and remind yourself that all of nature is a part of you.
6 — The Universe Is Infinite
Today is a new day to visualize and manifest the life that you want. The Universe is infinite and abundant — it never runs out of answers, and it always have time for us. Tap into the Source today, and make a serious commitment to excellence and working hard towards the life that you are destined to have. The Universe has got your back, if you're serious.
Appreciation
On good days, as well as bad days, you have all of these things going for you. However, when things are tough, we don't tap into that reserve of greatness that is always there. We gotta change that behavior.
Appreciate the good days. Appreciate who you are, and what you have on bad days and always.
"You're going to struggle. You're going to do well. You can't really let the past or the day before – whether you had a good day or bad day – dictate the day you have that certain day."
~Andrew Benintendi